Why blog?
Being an interior designer - if you follow our time, you perhaps have vision of it. Magazines, TV, Pinterest and Instagram tell their stories and phenomena of our field are strongly visible in the media.
I want to start blogging so that I can make my own voice heard: What is the every-day of an interior designer like? What are the projects behind showcase and marketing pictures like? How does a space take shape?
In my blog, I will try to shed light on the phenomena of my field and the profession itself widely to anyone who takes an interest - not only to my colleagues out there.
Being a designer is more than you see in pictures - and it deserves to be showcased!
Based on what you can see in the media, interior design might look somewhat superficial. There are good vibes and exclusive end results. We designers strengthen this image ourselves by adding finished pictures on our homepages. I do this too - you may take my homepage as the living proof!
The final space with its details is only the climax, preceded by hours of hard work that may even seem monotonous. The every-day is the essence of my work.
Finding/highlighting my own voice
It is quite seldom that an interior designer gets to tell - or wants to tell? - about how much know-how, experimenting, mistaking, learning and constant following the field this profession requires. You can only gather knowledge by learning and doing. On the other hand, at times you will need to challenge everything you've learned and perceived.
Every space and experience is unique and that's why a new project is always a blank canvas. An interior designer must live with constant learning and experiencing, because if you want to succeed, you need to make an effort.
For me, blogging is a part of finding and highlighting my own voice. The individual way of the designer to perceive the world consists of years of constant background work. Why not to share all the things that I experience and see on the way with you readers?
To be quite clear: this is a blog about space
When you start with the naked space, there is a long way to go to the look you can see in showcase pictures. In my blog, I won't concentrate on finishing the interior, such as trend colours, placing a rug or using pillows. I will write about the purpose of the space: Who or what use is the space for? What does it say?
Welcome behind the scenes!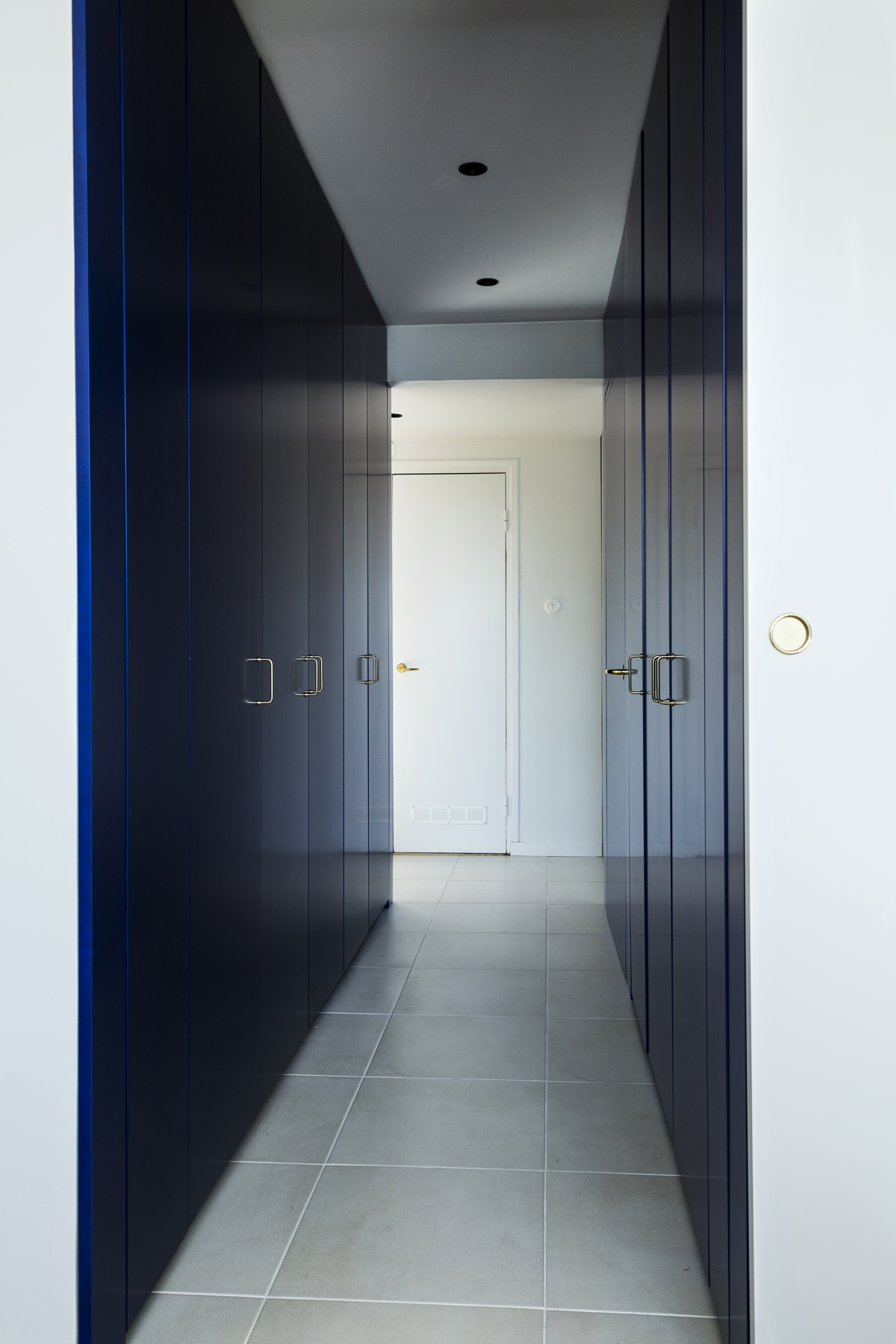 Photography: Vanessa Forstén