Case: Alongside Finnish culture in Berlin
For me, one of the top moments as an entrepreneur was, when I was selected to design the new space for the Finnish Institute in Germany in Berlin Mitte. It was a unique opportunity, because I got to represent Finland on an international design field. The Berlin project's grande finale for me, the Design Talk evening, took place in January 2019 and I got the chance to participate in the discussion as a panelist.
The Finland Institute in Germany project was for me a dream come true, but at the same time a dream I didn't even know existed. But what was the project like behind the scenes?
How to bring today to a historical building in the middle of Berlin?
My first trip to Berlin within this project was in spring and I immediately noticed the building's and space's own character. The history was present in every corner and structure. It's part of my design philosophy that you should respect the space's past, as it offers a great setting for a new design. This doesn't mean that you couldn't update the space and its use to meet today's needs.
The Institute's space had for example handcrafted doors and floor. The new furniture - fixed or not - had to fit in in this environment.
Scandinavian design = Finnish design?
When talking with the customer about their thoughts and wishes, I always try to challenge first myself and then the customer. Only this way we may create something new and memorable. With the Finland Institute in Germany, we got to reflect on what being Finnish is all about.
The customer wanted the space to breathe Scandinavia. I quickly noticed that it isn't all that simple that Finnish design would be the same as Scandinavian design. I really enjoyed the question what made in Finland is. For me, it is things like freedom, water, organicity, subtle elegance and harmony. On top of that, I feel that the Northern way of living has a certain mysticism.
You can see Finland now on many different levels at the Institute. The mystic dark blue colour offers contrast to white and warm grey. I have the opinion that Finns really know how to decorate boldly! You can see this for example in the use of colours. It is also characteristic for us to use patterns - all the way from folklore to Klaus Haapaniemi's cushions at the Institute.
Wood is of course highlighted as a material - what would be more Finnish than that! The unique bureaus I designed make a reference to the Finnish tradition and bring forward our ability to refine wood first to a surface and then to a utility article.
In the Finland Institute in Germany I also found important that when entering the space, you get the same feeling as in entering a Finnish home - even though the space must enable events as well. The home-like atmosphere is created as a total of all materials, colours and furniture.
Urban Berlin as an environment
As a designer, I think that a space can never function disconnected from its environment. Thus, I had to take urban Berlin into account. Today had to be present, but it wasn't my aim to create a contemporary design statement. Genuine and hamonic materials, the mid-century modern vintage and contemporary pieces of furniture here and there are now communicating with each other in the space.
I feel that I have succeeded in my work, if you feel that the era is lost when entering the Finland Institute in Germany. You can see both past and present looking towards the future.
Take the space into account!
I've written about this before: For me, the basis of all design work is how you use the space and how you move in it. Also the space for the Finland Institute in Germany had to enable work, negotiation, lunch and events. All this has been taken into consideration in the movable furniture, colour choices and lighting.
The contemporary look is made out of abstractions. A round or a diagonally set mirror might confuse the spectator, but it also offers new visual angles to the space and brings out surprising details. Like this, you can always find a new perspective to the space.
Always present: sustainable development
As a designer, I value genuine materials such as wood, stone, glass and metal - materials that I can really understand what they are made of.
It is my ideal that every project should consist mostly of renewable or recyclable materials. I think that wood really offers us these possibilities and in the Finland Institute in Germany you can see this in for example the bureaus I designed: They have shape and surface, they breathe quality, but when they come to the end of the road, they won't burden our nature.
I think that paying attention to sustainable development and using wood in all its forms - furniture, surfaces and structures - could be my signature as a designer.
Berlin is full of perspectives, surprises and inspiration
Berlin offered me loads of new inspiration. I could write about the project for the Finland Institute in Germany from numerous different aspects, but at this point, I will only recommend you to visit the Institute, if in Berlin!
In the Design Talk evening in January 2019, I got to talk even more deeply about the design process, spaces, my thoughts as a designer and the future of Finnish design as well. You may take a look at the recording of the Design Talk here.
More project images here.
Learn more about the Finland Institute in Germany here.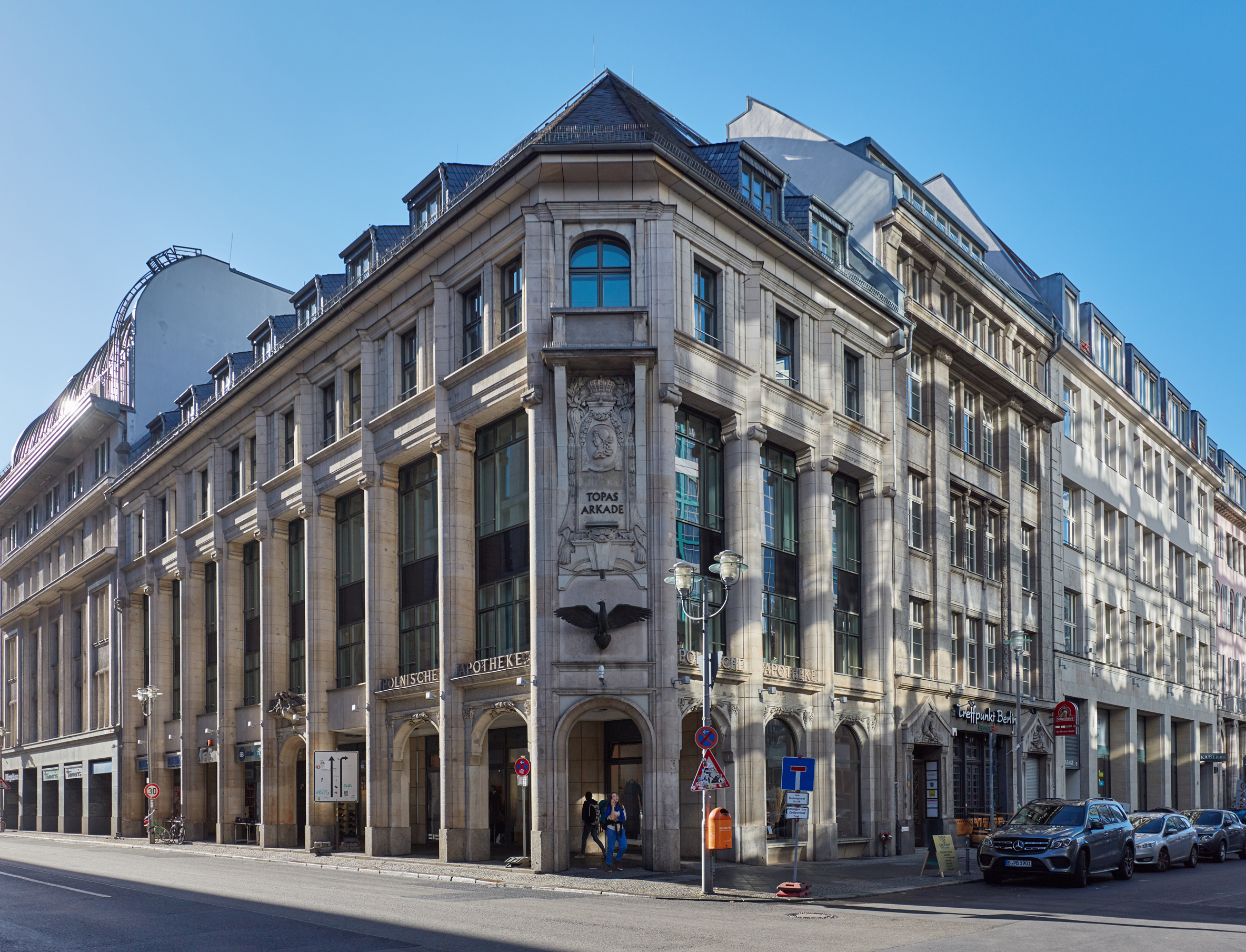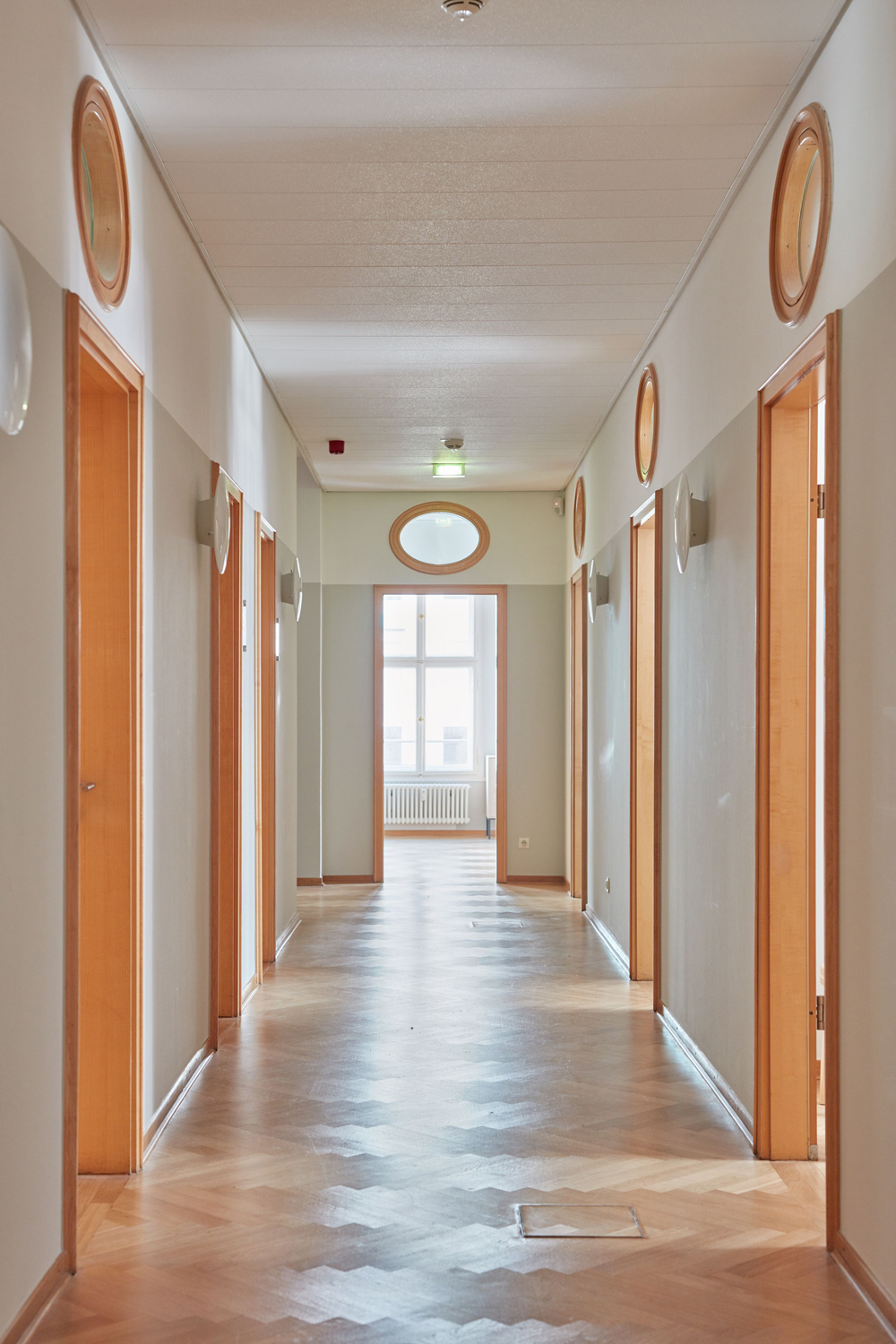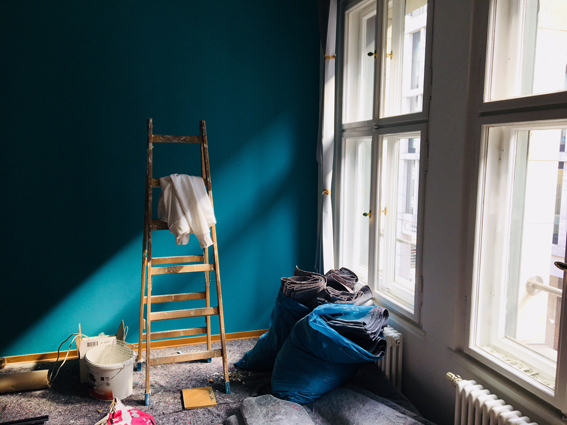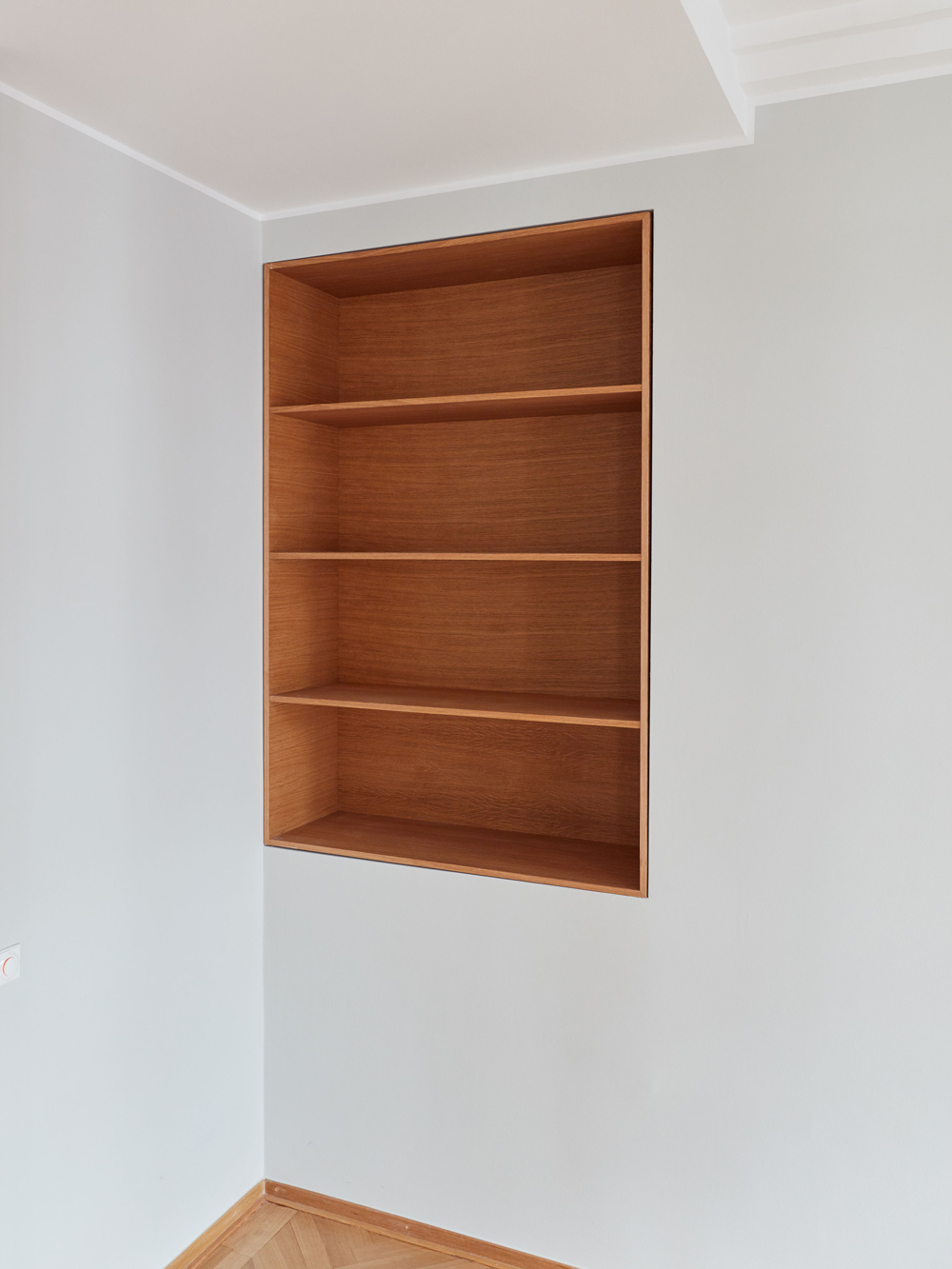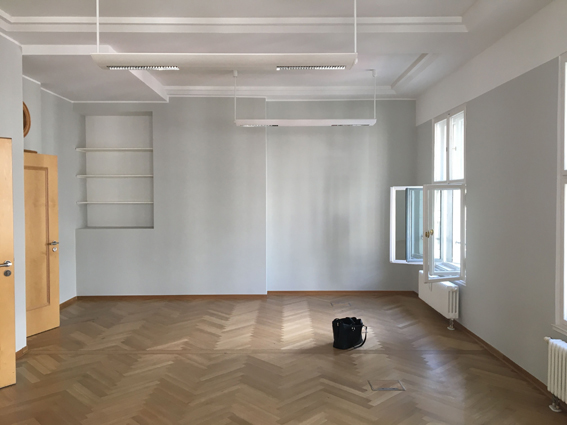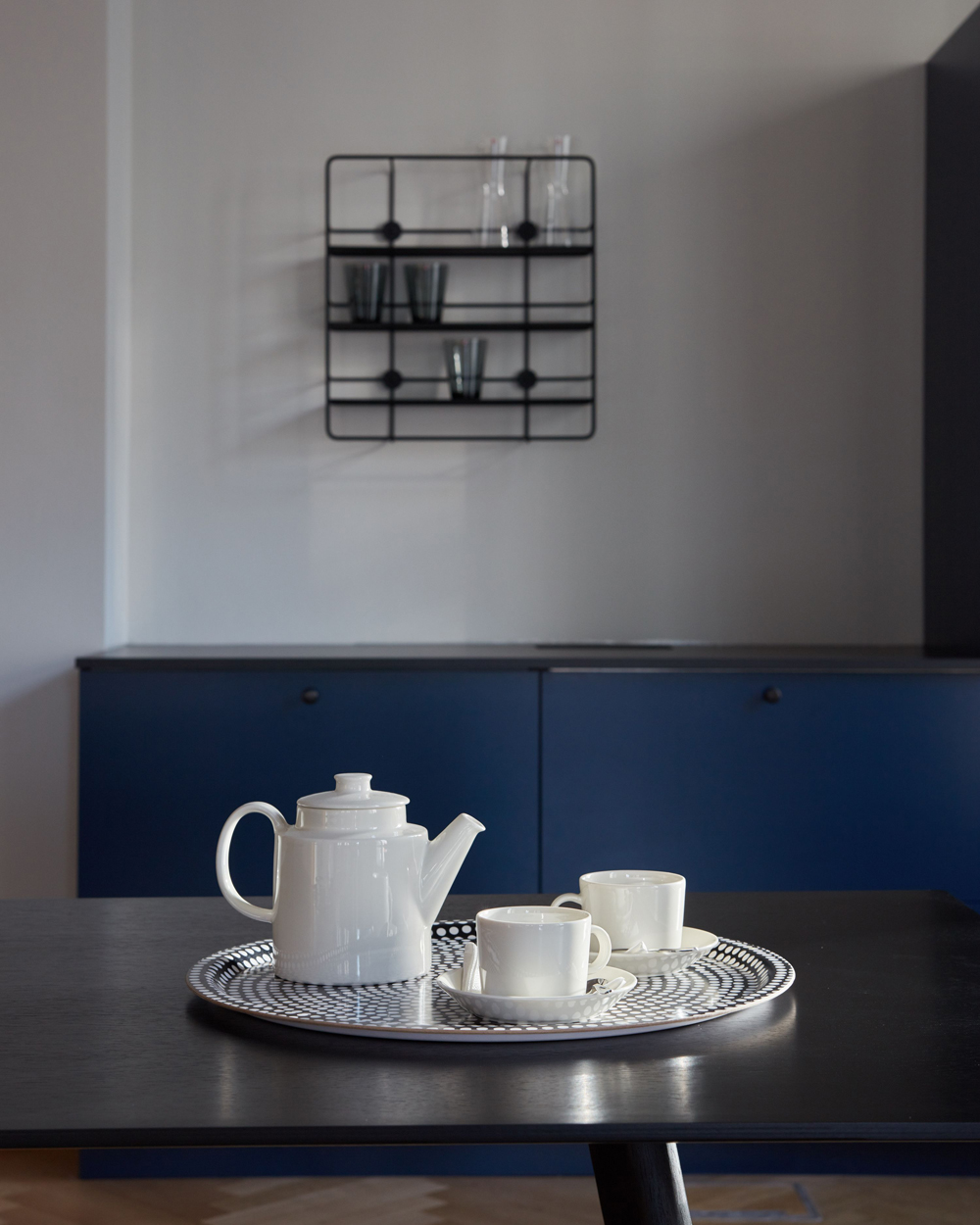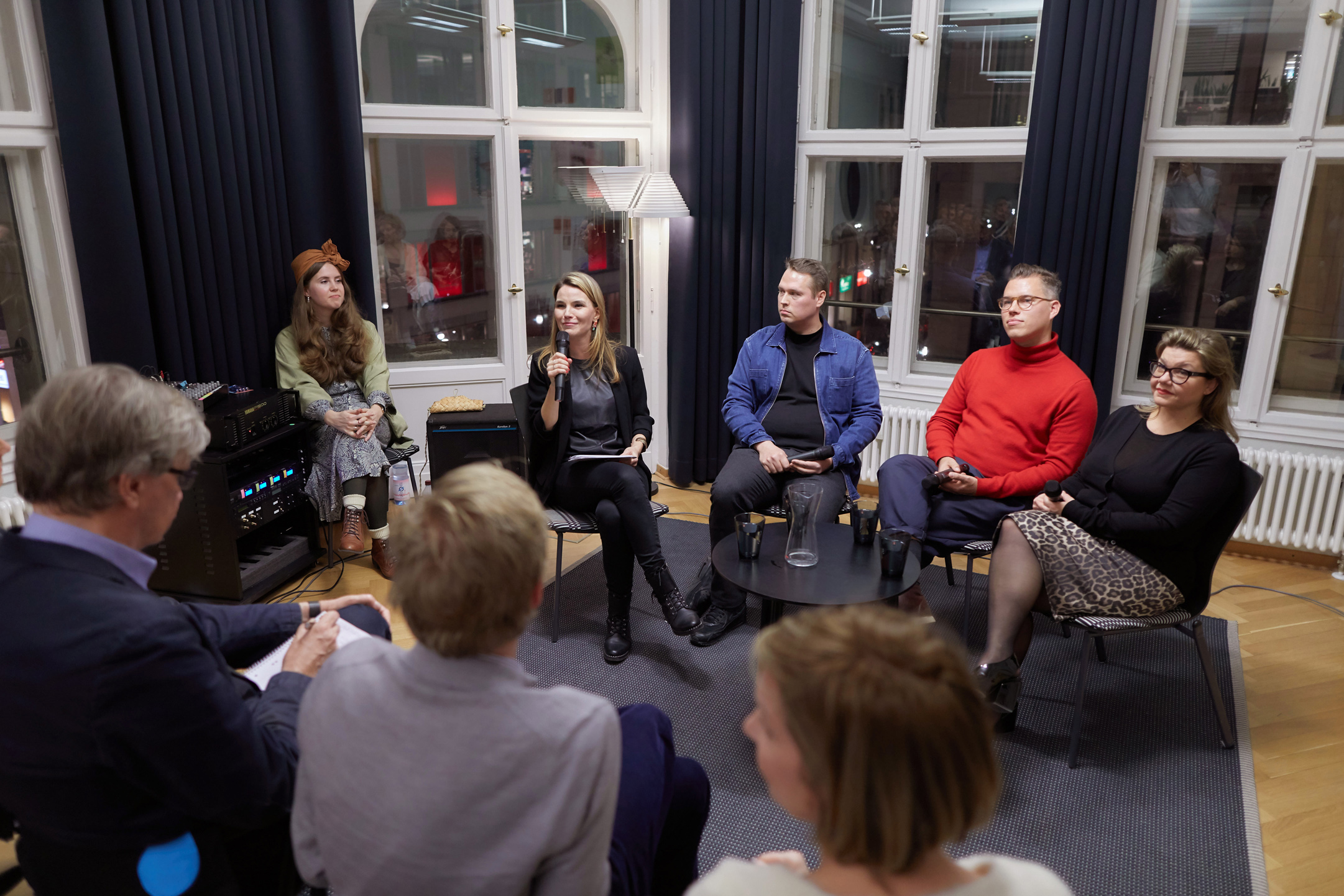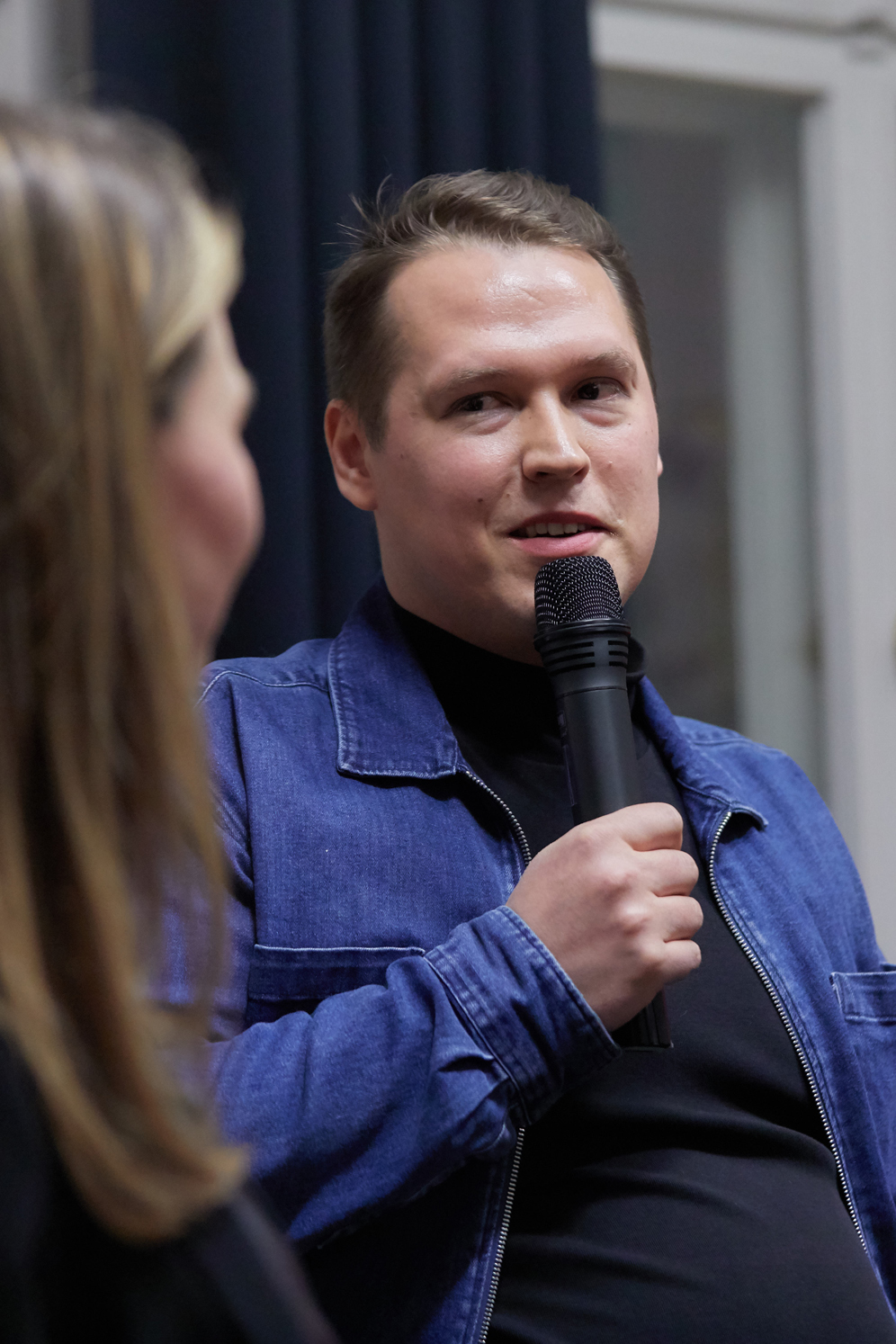 Photography: © The Finnish Institute in Germany/Photos: Bernhard Ludewig